Create Highly Engaging YouTube
Content That Drives 
Create Highly Engaging YouTube Content That
Drives 
Did you know that 8 out of 10 business under utilise YouTube? Hey we get it. Growing your audience is hard if you're trying to do it yourself. Let our team of YouTube veterans grow your YouTube for you, while you focus on what you're good at.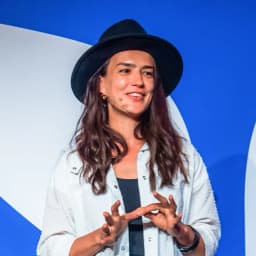 Miriam Gubovicova
Podcast Producer at Kwik Brain
"Conturata transformed our brand with high-quality podcasts. A game-changer for our content strategy!"
46x more


views

1.7x higher


retention

2x longer


watch time
Forget Struggling - We Make YouTube Success Simple
YouTube presents a
massive opportunity

to grow your business and brand. But creating videos that attract viewers and drives traffic isn't as simple as just talking to the camera.
That's where we come in.
Our team of video marketing pros handles everything you need to start dominating YouTube, from scripting to recording to post production to even the angle where to put your camera.
Our team with 12+ years of video production experience will oversee every detail that makes people watch your content.
What Can YouTube Do For Your Business
On average, it takes 8 touchpoints over weeks to turn a cold lead into a sizzling hot prospect. But with a well-built YouTube strategy, they can fall into your rabbithole and watch 8 videos during their lunch break.
Businesses looking to generate leads with YouTube
Turn cold website visitors into warm leads using YouTube videos that engage audiences and drive conversions. Our videos help you attract and capture new prospects on autopilot.
Personal brands ready to grow their following
Expand your reach and boost engagement with a tailored YouTube video plan designed to showcase your brand to the right audiences. Our team helps build your tribe.
Podcasts expanding into video
Go beyond audio with custom YouTube videos to draw in wider audiences and subscribers. We make it easy to repurpose podcast content into engaging video clips.
Teams needing a video content engine
Let us become your in-house video team, managing the entire YouTube video process for consistent results. Our proven system relieves your workload so you can focus on your strengths.
Let Our Experts

Unlock Your Channel's Potential.
YouTube Video Production
From start to finish, we handle every step of creating high-quality YouTube videos tailored to your brand and goals. Our services include:
YouTube content roadmap
Topic research & content planning
Scriptwriting
Editing & post-production
Basic animation
Thumbnails & channel branding
Technical setup consulting
Audience Analysis
Video Podcast Production
We make video podcasting simple by managing the entire process for you. Our podcast production services include:
Editing & publishing
Titles & thumbnails
Shownotes & social posts
Transcripts
SEO articles from episodes
Technical consulting
Competitive Content Review
Audience Analysis
This is how we'll start:
1
Initial Consultation
Discuss your goals, audience, and outcomes so we can optimize videos for your business.
2
Create Content Plan
Conduct a YouTube audit to establish benchmarks, develop an optimized content plan.
3
Video Production
Handle pre-production tasks, shoot professional footage, and expertly edit videos.
4
Distribution and Promotion
Upload videos, amplify reach through best practices like playlists and end screens.
5
Performance Analysis and Ongoing Growth
Refining plans, continual production and management grows your channel.
So whether you're starting from scratch or have an existing audience, our experts will help maximize your impact and growth on YouTube.
Plans That Fit Your Goals
YouTube Production
Forget amateurish DIY videos. Our production packages create professional, polished videos that establish your expertise. Let us handle the entire video process so you can focus on running your business.
1 video per week
6 Shorts per month
2 videos per week
13 Shorts per month
3 videos per week
20 Shorts per month
Video Podcast Production
Our experts handle every step of launching and growing your podcast - end-to-end. This frees you up to focus purely on creating engaging content.
1 episode every 2 weeks
1 clips per episode
2 Shorts per episode
1 episode per week
1 clips per episode
2 Shorts per episode
Maximize Your Impact
Ask for pricing
Go beyond the core to maximize your impact. Our specialists offer customized add-ons like animations, ads, and more to amplify your reach and results. Let us leverage our full expertise to take your videos and podcast even further.
Advanced Animation
Full Script Writing
Monthly Guidance Calls
Audience Research & Ideation
YouTube Analytics
Remote Producing
Extra SEO & Social Content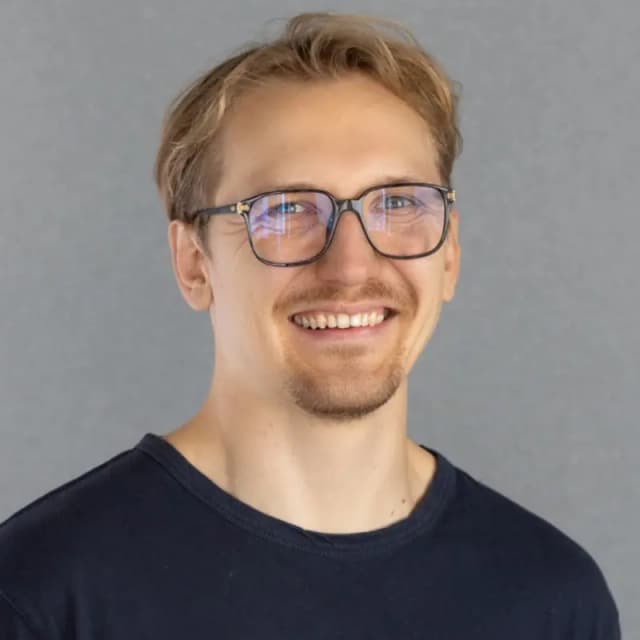 Have more questions?
Book a free consultation call
Have questions?
d
Will you film videos for me?
We'll provide free technical consulting to help you set up your filming space and gear. While we don't handle filming, we'll make sure you have everything you need to look professional.
d
What results can I expect from your services?
We can't guarantee specific numbers. But we do guarantee high-quality videos and podcasts tailored for your goals. Our experts will optimize your content to drive maximum engagement and growth.
d
How long until my videos are ready?
It depends on the complexity, but you can expect around 1 month of upfront preparation before we start releasing videos. This process includes strategizing your channel goals, researching your niche, mapping out topics, and producing initial assets like intros, graphics, and more. After the prep stage, production and release happens much quicker.
d
Why not just do this myself?
You totally can! But creating consistent, high-quality content is tough solo. Our team handles optimizations and best practices so you can focus on hosting. We help avoid beginner mistakes.
d
What's the difference between normal and advanced animation?
Our standard animations are more simple, less frequent and mostly frontloaded for every video to make it more engaging. Advanced animations are more complex, frequent and tailored to your brand. They're used to emphasize key points and make your videos more entertaining.
d
And the difference between shorts and clips?
For podcasts, we create both Shorts and Clips. Shorts we define as 9:16 vertical mobile videos under 60 seconds, like Reels or TikToks. Clips are 16:9 horizontal YouTube highlights between 2-10 minutes long, excerpted from the full podcast episode.
d
How does your billing work?
While our packages show monthly pricing, we actually bill weekly in 4 week cycles. Since some months have 5 weeks, billing weekly avoids confusing prorated fees. We can also discuss custom billing cycles that suit your needs.
d
Are you focused only on YouTube?
Nope, we can produce all types of video content. We have a strong track record on TikTok, niche talking head YouTube channels, explainer videos and more. We even have a strategic partnership with a world-renowned commercial production company with a LED studio & virtual production capabilities.